Archive: 28/12/2017
Explore this blog to see photos and read about POR-15 customer restorations, builds, and repairs; plus other industry news and interesting information.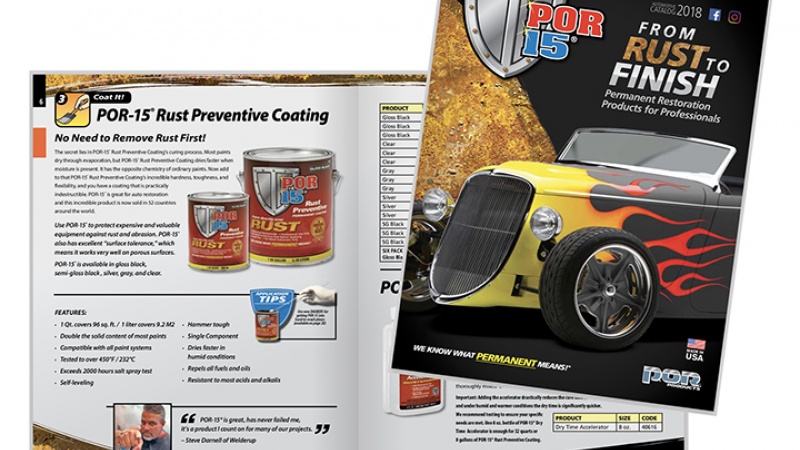 Flip through our 2018 product catalog! You will find some exciting new products like our STOP RUST KIT and new MATTE Clear Coat.
Read more about 'From RUST to FINISH! 2018 POR-15® Catalog'...
---